---
OCC Ambassador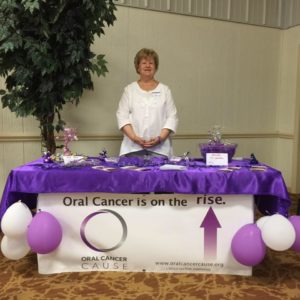 Meet Mrs. Reta Phillips Hill~ an OCC Ambassador.
Two years ago, Reta called and said, "I want to do something to help save lives from this devastating disease….oral cancer". Thanks to the Heartland Owner's Club RV Rally organizers, Reta, Dick (her husband) and friends set up her OCC information table in each city. This is complete with oral cancer brochures, pens, bracelets and the powerful information she delivers with style. She not only gives her friends and listeners the brochure but with the message: "Don't throw this away…..take it home and give it to your dentist, physician or friends who may not be aware of OCCs mission of creating awareness and saving lives". Reta proves what the POWER OF ONE can do to create the rippling effect of educating the public, one rally, one city at a time!
If you would like more information on how to become an OCC Ambassador or would like marketing material, please contact Amber Young via email at ayoung@oralcancercause.org
---
Host A Free Oral Cancer Screening
Many Dental Offices have a day or half day that the office schedule is free of patients. Offering a Free Oral Cancer Screening is a great service to the community and a way to help spread awareness. Partner with a dental practice in the area and market to the local community. Below are photos of a Free Oral Cancer Screening help in Indian Land, SC with dentist, Dr. Anjali Seth at Carolina Smiles. Dr. Seth is the dentist that discovered Amber Young's (OCC CBO) rare oral cancer by using Velscope.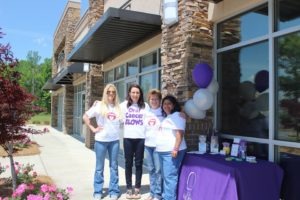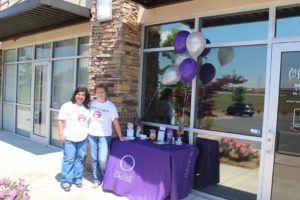 ---
Share~Share~Share
Bubble Challenge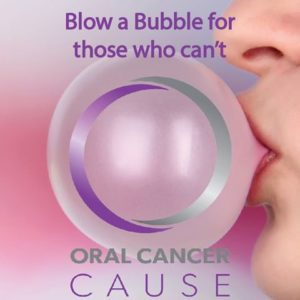 For Oral Cancer Awareness, OCC has launched the Bubble Challenge. Please join us to create awareness about oral cancer and to help many oral cancer survivors.
Many Oral Cancer patients have had their mouths reconstructed, teeth removed, palates removed, pieces of their tongues removed, and simply cannot ever chew gum again…or blow a bubble.
Please participate in the challenge and have some fun! Share your photos on social media and challenge your friends and family. All donations to the foundation help support families struggling through diagnosis and treatment. More information can be found on the Bubble Challenge Tab at the top of the page.
---
Volunteer
Volunteers in a non-profit organization are essential to its growth. They spend tireless hours helping the organization fulfill its mission. At Oral Cancer Cause (OCC), we are so grateful to our volunteers. We couldn't do it without you!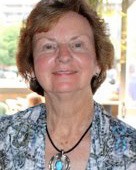 Lee Tarvin has been Linda's right hand, right leg and right everything for most of Linda's speaking and consulting career. And now, Lee has offered to do anything and everything to help OCC. Words cannot simply express our love and gratitude for Lee. Thank you, Lee!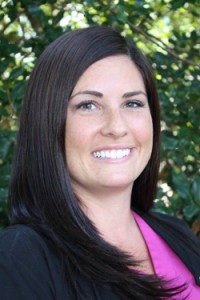 OCC would like to welcome Angela McCandish to our team of volunteers. Thank you for your commitment to help spread the word about oral cancer and OCC. It's volunteers like you that help make a difference!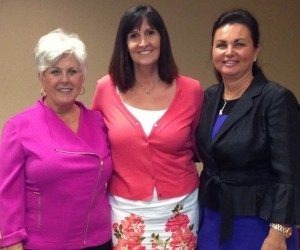 We are so grateful to our very first volunteer, Lisa Amato, RDH, BASDH. Lisa has stepped up and offered to help in any way, even while working a full time job. Thank you from the bottom of our hearts, Lisa – we appreciate all of your hard work and dedication!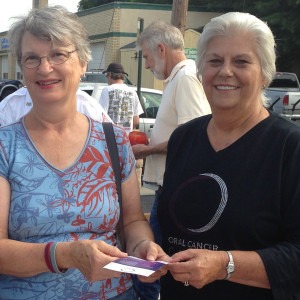 Thank you, Pat Dawson, for becoming an OCC volunteer. Pat shares the OCC oral cancer awareness brochures wherever she goes, including the hospital where she works as a nurse, and oral cancer events in her community. Did we mention that Pat is Linda Miles' sister?!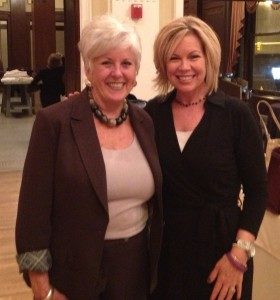 Melissa Gagliano of Buffalo, New York has jumped in with both feet to help increase oral cancer awareness in her community. We call Melissa "OCC's Chief Networker." She is working diligently to recruit support for OCC … and the practice she manages (Dr. Genene Crofut) has become an OCC practice! Thank you, Melissa.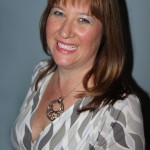 Colleen Huff of Buffalo, New York has been a dear friend of ours for years. She represents OCC at dental events in her community and spreads the word about the importance of early detection and treatment of oral cancer whenever she has an opportunity. Her passion for dentistry and true concern for others make her the perfect OCC missionary! Thank you, Colleen!
---
Donate

Thank you for your supporting OCC's mission. Oral cancer is the fastest growing cancer in the United States and is increasingly affecting young adults. Every dollar donated will touch the lives of Oral cancer patients and their families.
Funds raised by OCC will be allocated:
To provide financial help to qualified patients and their families who face the challenges of oral cancer during treatment.
To create public awareness about the incidence of oral cancer and the necessity of oral cancer exams for early diagnosis and successful treatment.
Oral Cancer Cause is a 501(c)3 non-profit.