Linda Miles, CSP and Co-Founder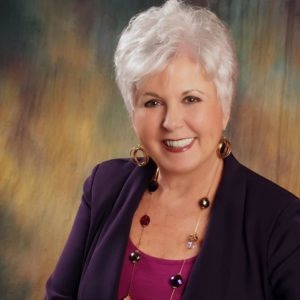 Linda Miles loves to find a needed niche in business and life then fill it. At age 35, in 1978, she founded a successful INC 500 dental consulting business: Linda Miles and Associates (Now Miles Global). After 29 years she sold it to a dentist client.
Simultaneously in 1997 Linda founded the Speaking Consulting Network to advise others how to build their own successful dental speaking, consulting and writing businesses. In 2010 after 14 years, she semi-retired and sold that business which had grown from 11 mentees to more than 150 attendees at the annual conferences. She serves on the SCN advisory board and continues to participate in the annual session and personal coaching of new members.
Never wanting to be idle, in 2012 Linda wanted to create something that left a legacy far beyond her lifespan or working years. She teamed up with a dental colleague and friend, Robin Morrison, a healthcare marketing company guru. In memory of Robin's brother Mike Collins and Charlotte Estep, Linda's sister in law, both of whom lost their battles with oral cancer in 2012, Linda and Robin founded OCC (Oral Cancer Cause), an oral cancer nonprofit foundation. With their combined 80 years in dentistry, Linda and Robin know that OCC will become another legendary adventure….one that saves many lives through early diagnoses and brings positive attention to OCC dentists and their practices.
---
Robin Morrison, Co-Founder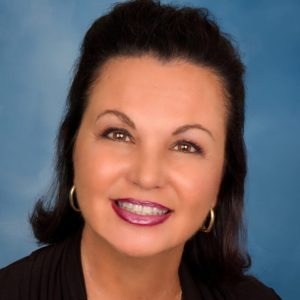 Robin Morrison's passion for dentistry and health care, combined with her entrepreneurial spirit, lead her to become the founder of two successful companies. She is the president of RLM Healthcare Marketing & Consulting, Inc., founded in 1997, and Dental Consultant Connection, founded in 2011.
Robin began her career in dentistry in 1981, working in an exceptional dental practice as an office administrator and marketing director. In 1997, she began to live her dream and launched her first business, RLM Healthcare Marketing & Consulting. As many entrepreneurs do, Robin recognized more business opportunities and needs, and couldn't resist launching her second business, Dental Consultant Connection (DCC). DCC connects dental consultants and dentists to ensure the practice selects the right consultant to fit their needs. DCC has formed a "dream team" of 35 brilliant dental consultants who specialize in niche areas of dentistry.
In 2012, Robin teamed up with Linda Miles to form Oral Cancer Cause, Inc. (OCC), a Florida not for profit corporation. As founders of OCC and partners in additional dental projects, Robin and Linda have worked tirelessly to form an organization that will financially assist oral cancer patients and their families, while creating awareness about oral cancer. OCC was founded in memory of Robin's brother, Mike Collins and Linda's sister-in-law, Charlotte Estep, both who lost their battles with oral cancer.
---
Amber Young, Oral Cancer Survivor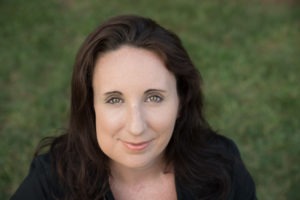 Amber Young is not only an mother, wife, entrepreneur, and oral cancer survivor. She is also the Executive Director of the Oral Cancer Cause, Inc.  Amber came into our life after her diagnosis of the rarest form of oral cancer in the WORLD, Clear Cell Odontogenic Carcinoma. She has since been through diagnosis, treatment, surgeries, recovery, and found her "New Normal" with us here at the Oral Cancer Cause. Amber travels and shares her unique story with dental professionals across the country, in hope of creating awareness to the importance of Oral Cancer Screenings in office and the patient experience, first hand.
OCC Advisory Board
Director: Edward Zuckerberg, DDS, FAGD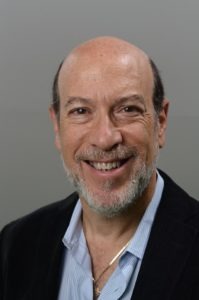 Edward J. Zuckerberg, D.D.S.,F.A.G.D. is a 1978 Graduate of NYU College of Dentistry. He owned his own practice in Dobbs Ferry, NY from 1981-2013 and has always been an early adopter of technology, introducing his first PC in the office in 1986 and completely fully networking his home based office with broadband access in 1996. Dr. Zuckerberg's early adoption of technologies including digital radiography, CAD/CAM & creation of a paperless office caught the attention of Industry leaders who enlisted him to lecture, write articles and beta test new technologies. The advanced technology in the home helped launch his son, Mark's, the founder of Facebook, interest in computers. With his wife of 36 years, Karen, a retired Psychiatrist, they also have 3 daughters, Randi, former Marketing Director at Facebook and now CEO of Zuckerberg Media, Donna, who recently received her Classics Ph.D at Princeton & Arielle, who is a partner at venture capital firm Kleiner, Perkins, etal.
Dr. Zuckerberg now regularly lectures nationally and internationally on Technology integration, Social Media Marketing and Online Reputation Management for Dentists and consults privately with Dental Practices in addition to treating patients part time in Palo Alto, CA. Dr. Zuckerberg authored the chapter on Social Media on the ADA's recently released "Practical Guide to Internet Marketing."
He maintains a Facebook Page, www.facebook.com/painlesssocialmedia with tips for his colleagues on promoting their practices using Social Media to attract new patients and maintain and improve relationships with existing ones as well as a page for his patients, www.facebook.com/painlessdrz
---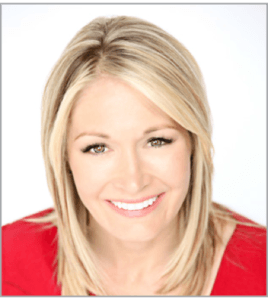 Tonya Lanthier, RDH, CEO/Founder of DentalPost
Tonya Lanthier is the founder and CEO of DentalPost.net, the premier online and mobile dental job board and community. She is passionate about helping dental professionals build teams that excel by using matching and personality analytics to make smarter hires.
Tonya started DentalPost in 2005 as a tool to make dental professionals' lives easier, allowing them to deliver the best patient care possible. Since then, the company has grown into a networking community for more than 750,000 dental professionals and 38,000 dental offices. When Tonya isn't working with the DentalPost team, she can be found in the dental office practicing dental hygiene. She believes that staying active in the field provides her with the newest insights and knowledge.
Tonya is a member of the American Dental Hygienists Association (ADHA), Entrepreneurs' Organization (EO) and a volunteer at several charitable organizations including Georgia Mission of Mercy and Ben Mansell Clinic. She speaks at popular dental conferences sharing her story and enthusiasm.  She also speaks to dental hygienist students, and coaches job seekers in their careers.
Tonya is a native of Atlanta and a mother of twin thirteen-year old girls.
---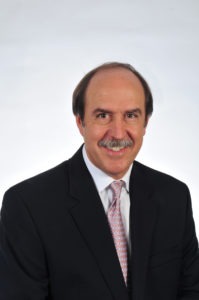 Wes Blakeslee, DMD, FAGD
Dr. Wes Blakeslee received his dental degree from the College of Medicine and Dentistry of New Jersey.  After graduation, he served a tour of active duty with the US Navy Dental Corps, stationed at NAS Pensacola, FL.  He has been in private practice since 1983.
A Diplomate of the American Board of Implant Dentistry and the International Congress of Oral Implantologists, Dr. Blakeslee is also a Fellow of the Academy of General Dentistry, the American Academy of Implant Dentistry, the American Academy of Implant Prosthodontics, and the Misch Implant Institute.  He has served as a consultant for The Dental Advisor, the Golden Instrument Company, the Hiossen Implant Company, CAESEY Educations Systems, the US Naval Academy, and the New Jersey State Board of Dentistry.
Since 2008, Dr. Blakeslee has served as the podcast host for the Academy of General Dentistry.  In addition, he has served on the Advisory Boards for the peer-reviewed journal General Dentistry, The International Journal of Dentistry & Oral Health, and PennWell Publications.
---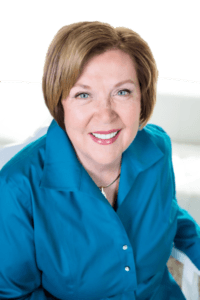 Cris Duval, RDH

Patient-health advocate and wellness coach, Cris Duval, RDH, has spent more than four decades chairside. Her contributions to patient-centered dental hygiene have been recognized by such honors as an Award for Significant Contribution to Science and Patient Care from the International Association of Ozone in Healthcare and Dentistry.
A sought-after speaker, Cris has taught master classes and presented in locations from Las Vegas to Chicago to Cuba on topics including patient communication, ozone therapy, and advocating for patient health. You can find her timely, informative, multimedia presentations at Cris's Corner on YouTube.
---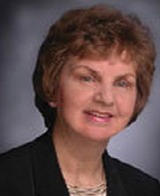 Lee Tarvin, Executive Coordinator for Linda Miles, CSP
Lee has been with the firm for 32 years. Lee's background in dentistry, her attention to detail and her love of people makes her the ideal "partner." Oral Cancer Cause (OCC) is near and dear to Lee as her son, David, was diagnosed with Stage 4 Throat Cancer in 2007. His recovery was possible with wonderful doctors, family and friends support and lots of prayers. Lee is proud to serve on the OCC board to help create awareness for head and neck cancer and the effect it has on the patients and their families.
---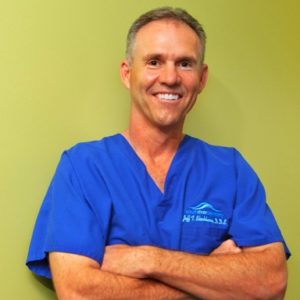 Jeff Blackburn, DDS
Award-winning dentist Dr. Jeff Blackburn has been one of Richmond's best known general and cosmetic dentists for over twenty five years. During that time he has developed his dental practice to create a truly one-of-a-kind experience for people looking to transform their smiles and oral health.
After graduating from the MCV/VCU School of Dentistry in 1985 Dr. Blackburn opened his Midlothian dental practice. His commitment is to provide the highest quality, state of the art dental care and customer service in the Richmond area. Dr. Blackburn is among a select group of research evaluators with the largest independent dental research organization in the world, Clinical Research Associates and their publication Clinicians Report.  This allows Dr. Blackburn to remain on the cutting edge of dental practice and procedures.  Dr. Blackburn received his Fellowship Award from the Academy of General Dentistry and has received the distinction of having been named One of America's Top Dentists.  He speaks nationally on topics of motivation and practice management to business and dental organizations.  Dr. Blackburn has been extremely active in the Richmond Community through coaching multiple AAU baseball teams, basketball teams and high school baseball.  He is the team dentist for the Richmond Flying Squirrels.  Dr. Blackburn supports, fundraises and has been a spokesperson for the Massey Cancer Center.  Dr. Blackburn, his wife, Jennifer share six children and reside in Midlothian, Virginia.
More than 15,000 patients have come through his doors to take advantage of Dr. Blackburn's treatment philosophy and care.
---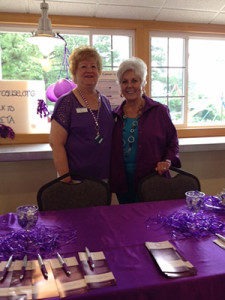 Reta Hill, OCC Ambassador
Reta and her husband, Dick Hill, have a 5th wheel RV and are members of an Owners Club. They go to RV Rallies throughout the year. At the rallies, Reta sets up a table with brochures and pens, and makes sure that everyone gets them. She shares with them why she does this and asks them, after reading the brochure and going on line to check the website, to please pass the brochure to a friend, relative, or their dentist. Reta will also tell them that they can save someone's life by "spreading" the word about oral cancer. Then she tells them why she does this "I have relatives and friends who have had oral cancer, and I have seen what oral cancer patients go through….from the diagnosis, surgeries, feeding tubes, treatments, and the horrible side effects of the treatments, plus the expenses. Some survived, but some passed away after going through all the above" Reta has had 3 people dear to her fall victim to this horrible disease. After her short speech, she will stand at her table and answer questions, etc.
Reta will carry the brochures and pens with her at all times. She will share them with cashiers at restaurants, stores, and even doctors' offices. She also shares OCC with her families, friends, and anyone she comes in contact with.
---