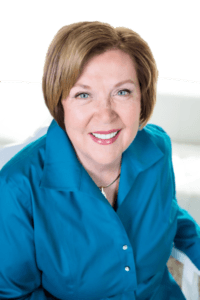 Oral Cancer Cause, Inc. (OCC), a non-profit organization focused on improving the lives of oral cancer patients and their families, announced today the appointment of Cris Duval, RDH, as Director of Philanthropy. With more than four decades of experience in the dental industry, Duval brings a breadth of industry knowledge, insight and expertise to the position.
"Cris has made it her life's work to raise awareness of oral cancer, a personal mission that aligns with OCC's dedication to providing patients and their families with the essential lifelines as they battle this silent killer that claims one life every hour," said Robin Morrison who co-founded OCC with Linda Miles, CSP, in honor of their family members who suffered from oral cancer. "Nearly 60,000 cases of oral cancer are diagnosed each year in the U.S. We look forward to working with Cris to spread awareness about these startling statistics and facilitate initiatives to ease the financial burdens experienced by patients and their families."
Duval is regarded as an expert on human papillomavirus (HPV) oral cancer screening and dental hygiene career development. As an advocate for patient health, she developed the LifeGuard Initiative to educate and empower dental teams on the need to incorporate proactive, life-saving initiatives into their practices. All proceeds from Duval's LifeGuard Initiative presentations benefit organizations dedicated to saving lives, including the Oral Cancer Cause and Center for Whale Research.
"During the oral cancer screening of my first patient, who was also a relative, I detected a cancerous lesion. From that moment, I knew I would dedicate my career to preventing oral cancer and promoting patient health," said Duval. "I am excited for this opportunity with OCC to encourage the support of life-saving contributions to promote the overall health and recovery of oral cancer survivors."
In addition to her position as OCC's Director of Philanthropy, Duval serves as the northwest regional coordinator for the Oral Cancer Foundation. She is a founding board member of the International Association of Ozone in Healthcare and Dentistry and has been a Specialty Hygiene Coach and guest speaker for the Richardson Group.
Duval has authored various articles appearing in dental publications including the AAOSH Connect: The American Academy for Oral Systemic Health Newsletter, RDH Magazine and IneedCE. Her efforts in oral cancer prevention have been recognized with the Award for Significant Contribution to Science and Patient Care from the International Association of Ozone in Healthcare and Dentistry, as well as the Award of Excellence in Public Service and the Dental Lifesaver honor from the Oral Cancer Foundation.
Celebrating its 5th anniversary, OCC remains dedicated to increasing public awareness and empowering patients to take control of their healthcare. OCC also strives to educate dental professionals on best practices to ensure the highest quality of patient-centered care.
"Her extensive involvement in oral cancer prevention and patient health initiatives, along with her personal connection and generosity towards those diagnosed with oral cancer, makes Cris an invaluable leader at OCC," said Miles. "With her guidance, we will continue to cultivate oral cancer awareness to achieve OCC's vision of providing patients with financial support, so they may face the world with peace and dignity."